Hello all!
Please forgive me but I forgot to post this on Sunday! And with our missing service, I wanted to bring some camping fun to your homes!
I like to do different things with kids in Sunday School, especially because we have kids from age 3 to 10 (usually). These look delicious and fun!
A lot of camping is with the different food that we have because, often, the fire is the only way to cook and prepare food. Now these marshmallows won't have that smokey flavour but I hope the extra fun of cookie cups makes up for it.
Think about times when you left for a camping trip, or at least left your usual routine. It's the fun and joy of doing something new and exciting.
Make some cookies and enjoy!
Peace and love,
Michelle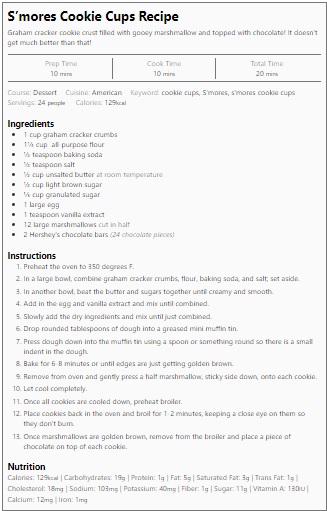 This recipe can also be found online here.