Youth Group and Young Adults
Here is a list of events for youth and young adults for the summer!
Contact Michelle at This email address is being protected from spambots. You need JavaScript enabled to view it. for more information.
Lumsden Beach Camp (K-12)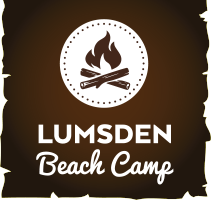 This camp has been open since 1905 (it's as old as the province as Saskatchewan). We have been supporting this camp for many years by sending campers, helpers, cooks, cleaners, leaders, and money. They are now able to open, under different circumstances, for the summer.
Lumsden Beach Camp is offering day camps over the summer. Check out the schedule here and sign up!
The GO Project
In 2007, the youth group of Islington United Church and their minister, Michael Shewburg, began planning for a mission trip overseas. Like many other young people, they sought an experience which would allow them to create change, grow together in faith, and learn more about the world around them.
Finding a partner organization whose values and understanding of theology matched with theirs proved to be difficult, however. Coupled with a growing awareness of the many areas of need in their own community, they decided to create their own service and learning experience in Toronto, and The GO Project was born.
In the 13 years since, The GO Project has facilitated youth programs in Vancouver, Saskatoon, Stratford, Montréal, Halifax, St. John's, and of course, at Islington United Church in Toronto. 2014 saw the introduction of our Children's Adventure Camps, which are less intensive than the youth programs, but also strive to help participants recognize how they can create change in the world using their unique gifts and abilities, all while living in community and serving as God's hands and feet in the world. As of 2019, these week-long day camps have been hosted by faith communities in over twenty-five cities and towns across Canada.
All GO Project programs are safe and affirming spaces for participants, staff, and community members who identify as LGBTQ+, are of racial or cultural minorities, are questioning their faith, longing for a place to belong, and are of all physical and intellectual abilities.
They are offering two virtual camps over the summer:
Grades 8-12 (up to age 19)
Check them out and sign up!
Regina and Area Youth Group (Grade 7 to 12)
Open to youth entering grades 7 to 12!
A weekly Zoom gathering on Sundays from 6:30pm to 7:15pm.
Email This email address is being protected from spambots. You need JavaScript enabled to view it. with your name and your preferred email for the Zoom link.
Rendez-Vous 2020

Faith Gone Wild - August 11-14, 2020 - EVERYWHERE!
Registration is now open! Click here to register! Make a donation to Mission and Service and also get some sweet swag like a t-shirt and tuque! I hope you will join me online for Faith Gone Wild!
Open to those aged 14 and up!
Speakers will include Dr. James Makokis (from Amazing Race Canada, medical practitioner focused on health and wellness of transgender people), Pam Rocker (atypical activist, speaker, award-winning writer and musician), and the Right Reverend Richard Bott (Moderator of the United Church of Canada). Music provided by many including Naked Faith (a Calgary-based band).
For more information click on the above image (linked to their website)!